» 4th January, 2018
Attention all owners of pi-based sytems running RetroPie and RetrOrange Pi!
Thanks to the effort of Giorgio "Giorba" Balestrieri, the complete MADrigal Collection is now available on these little cute systems, complete with interface, screenshots, the latest LibRetro core, a small database with game information and instructions to install the package!
The below images show the system in action.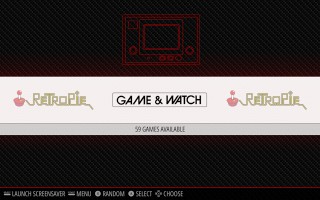 Furthermore, KMFDManic has just released his latest version of MADrigal for NES Mini and for SNES Mini, containing various fixes and updates. Also, the collections can now be run directly from a USB-stick connected to the consoles - without the need of injecting them into the internal flash memory, wohooo!!!
This is the list of new files:
- MADrigal for RetroPie and RetrOrange Pi, version 0.1
- MADrigal for NES Mini, version 2017-12-25
- MADrigal for SNES Mini, version 2017-12-25
The files are available for free download from the popular downloads page.
» News archive